As one of Istanbul's symbolic structures located in Taksim Square, the Republic Monument is an important landmark which reflects the Young Republic's Westernized face. The con-struction of the monument commissioned by the Istanbul Municipality to sculptor Pietro Canonica took more than two years. Canonica constructed the monument with his aides Sabiha Bengütaş and Hadi Bara while architect Guilio Mongeri designed its surrounding space.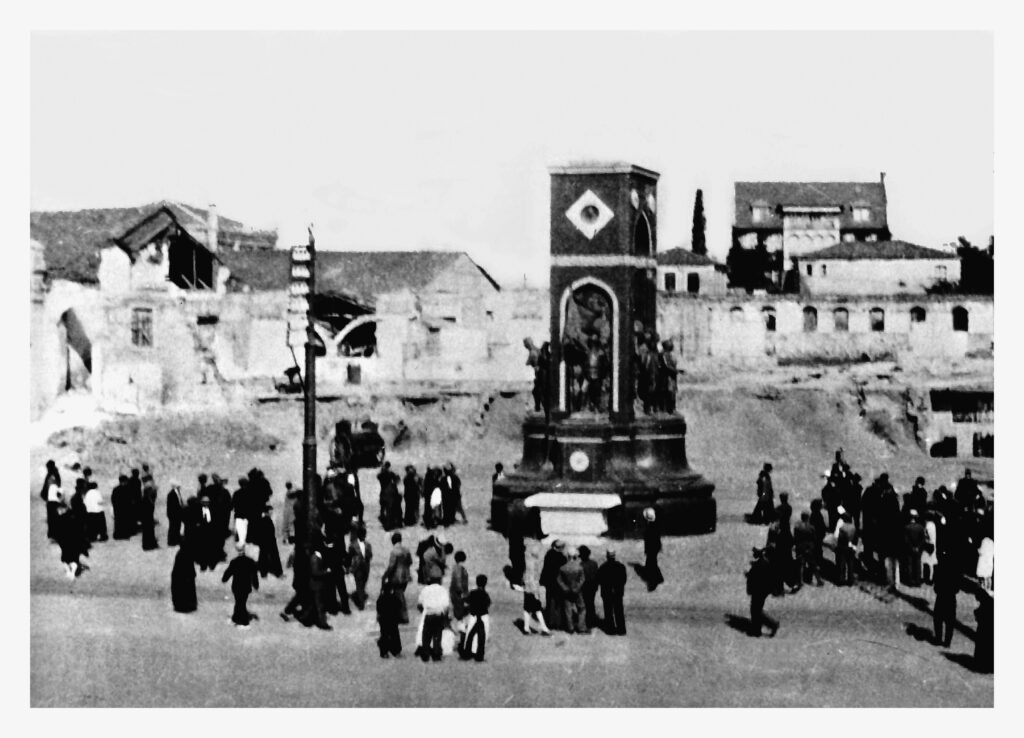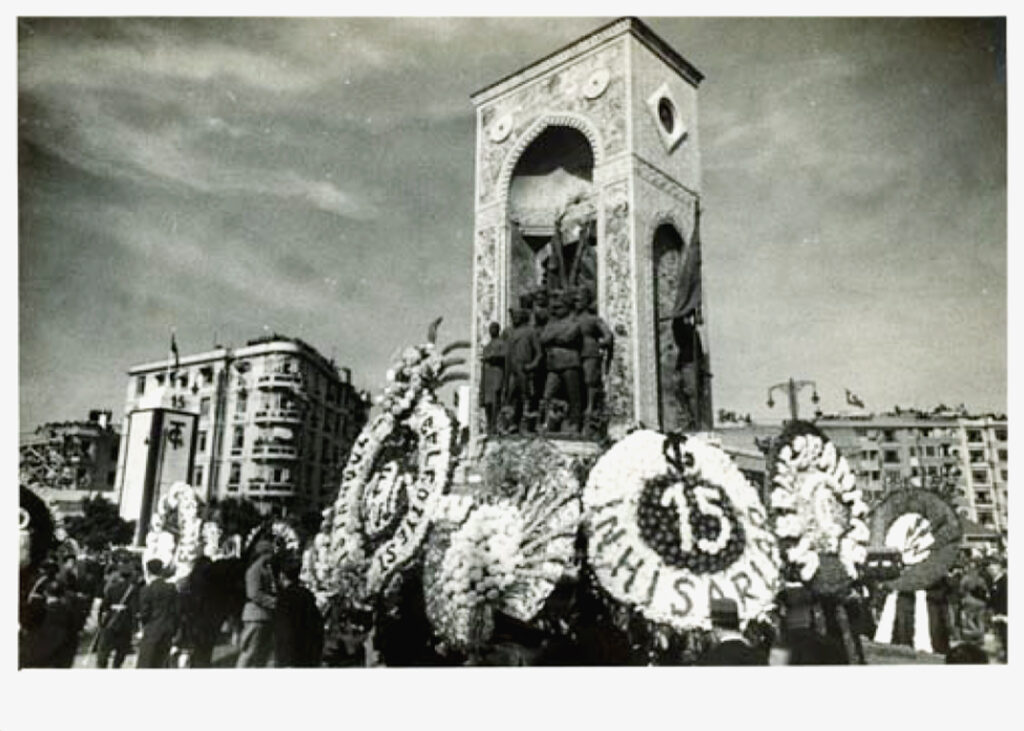 The monument has statues on four fronts, with the one in the direction of Harbiye depicting the "War of Independence" and another in the direction of Galatasaray representing "Turkey as a Republic". The monument was financed by donations of the residents of İstanbul and opened by the Parliament Speaker Kazım Özalp on August 9, 1928 with a ceremony attended by 30,000 people. Taksim Square also underwent massive redesigning and landscaping after the monument was erected there. Taksim's Military Barracks was demolished and Taksim Gezi Park was built as part of architect Henri Prost's project.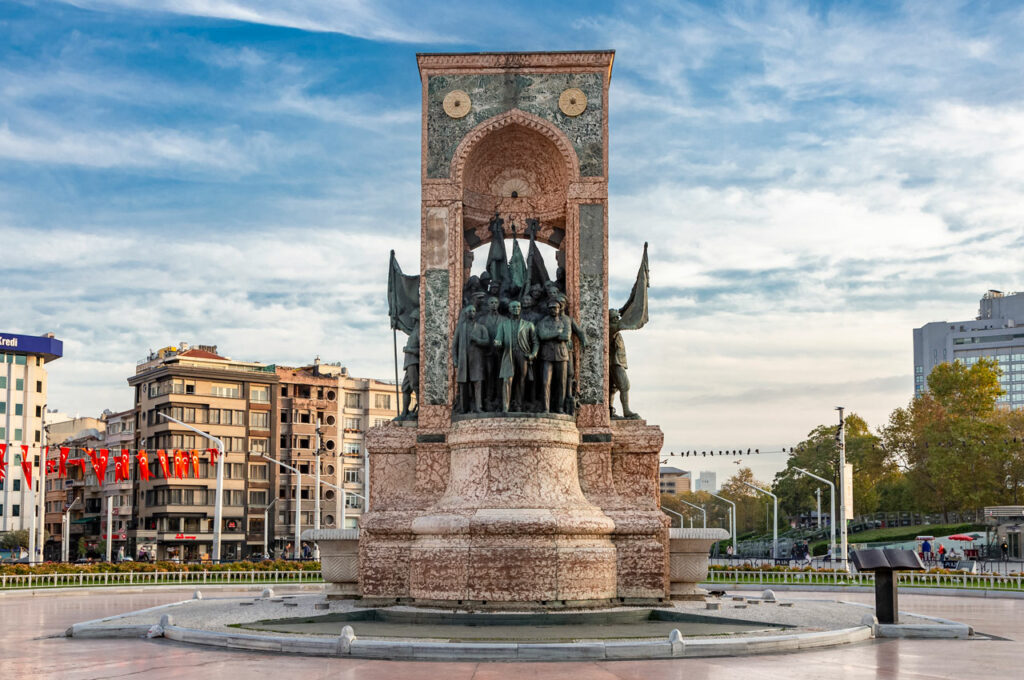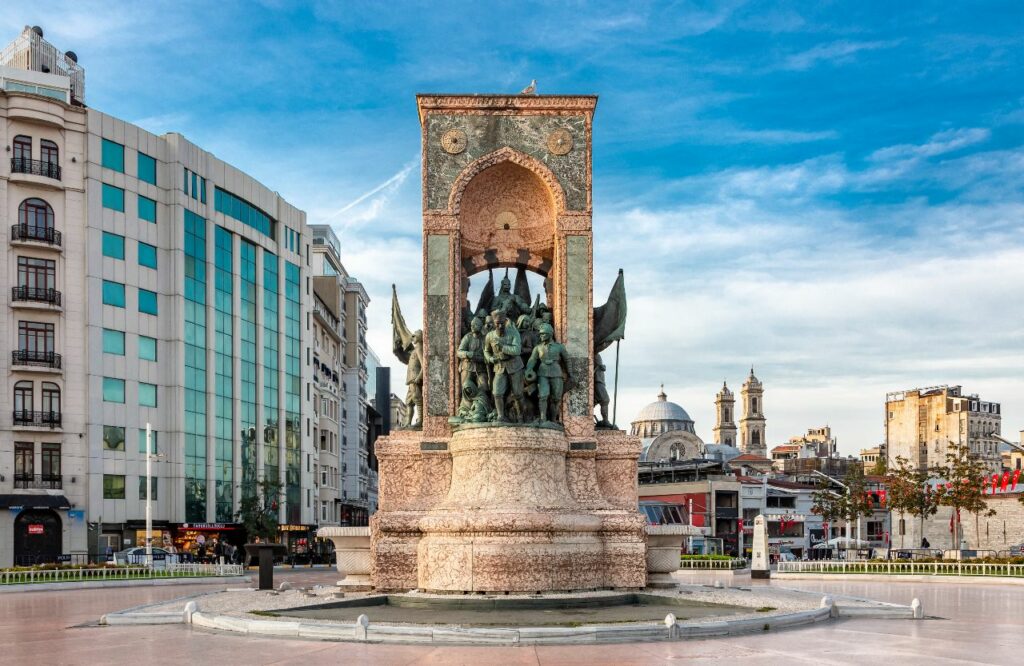 This iconic monument which people pose in front of it for photographs the most also became the meeting spot for official and unofficial ceremonies and holidays from the day it is unveiled. The monument is the site where the Pogrom of September 6-7 was set in motion with attacks on non-Muslims, burning and ravaging that continued throughout Istanbul. It is also remembered as the place where revolutionary students took oaths in the 1960s and revolutionaries were killed on May 1, 1977.