Küçük Sahne was established on the upper floor of Atlas Arcade on İstiklal Avenue. Hagop Köçeoğlu Estate which was constructed after the Beyoğlu Fire of 1870 was sold in 1940 and its ground floor was renovated as a passage before the reopening in 1948. Atlas Cinema was built inside the arcade and quickly became Istanbul's largest and most famous movie theater.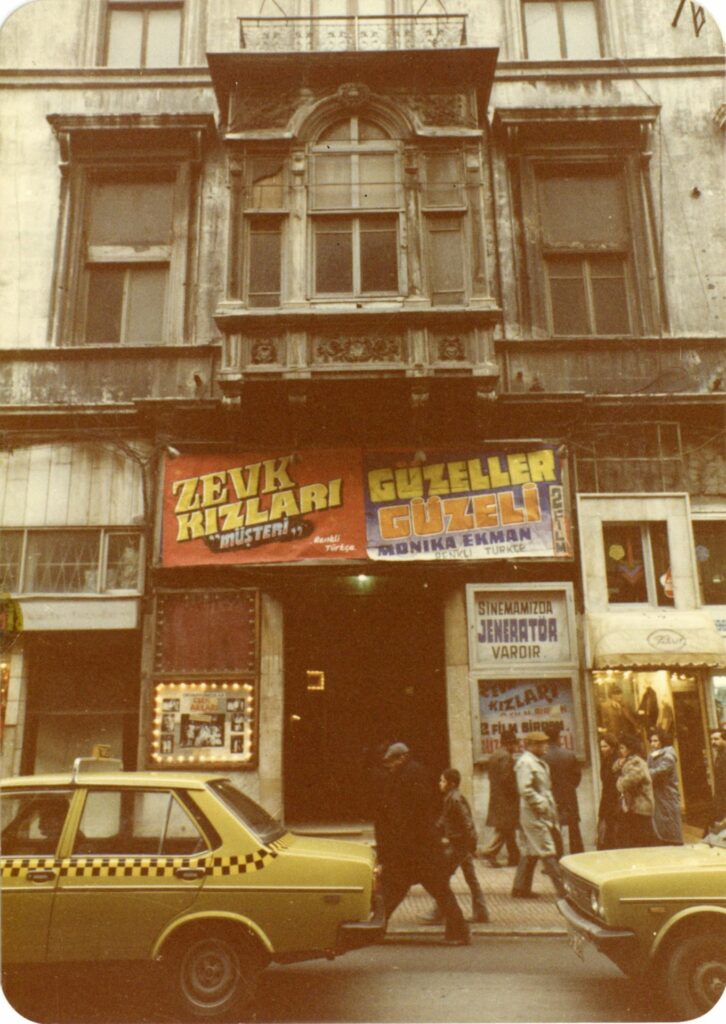 Küçük Sahne Ensemble was formed by Muhsin Ertuğrul on the first floor of the building in 1951 raising its curtains in a newly built 295-seat theater chamber. The chamber was used by Küçük Sahne Ensemble until 1957 and was home to many more theater companies thereafter.
Dormen, Mücap Ofluoğlu, Ulvi Uraz, Gülriz Sururi-Engin Cezzar, Ayfer Feray, Dostlar, Ali Poyrazoğlu, Aydemir Akbaş, Ferhan Şensoy and Ortaoyuncular, Nokta, Salih Kalyon, Bizim Tiyatro and Sadri Alışık were the theater companies that used this little stage chronologically after 1957.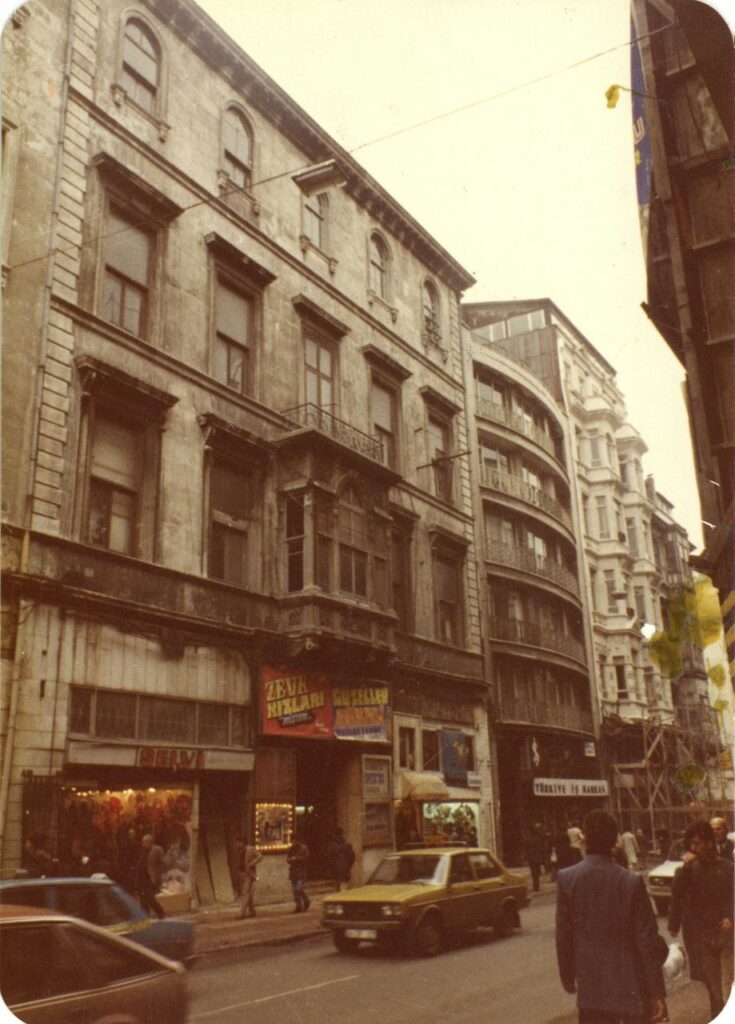 "Şahları da Vururlar" ("They Also Shoot Shahs"), a play depicting the Iranian Mullah Revolution, written and directed by Ferhan Şensoy who also acted within Ortaoyuncular company. They staged plays in Küçük Sahne for many years. The play began to be staged in 1980 and continued in the aftermath of the 1980 Coup. Küçük Sahne shared the same fate as other theaters and cinemas on İstiklal Avenue and closed in 2018.
Küçük Sahne, like other theaters on İstiklal Avenue, was one of the sites that contributed to the artistic and cultural background of the revolutionary youth.