Beyazıt Square was built to be the largest square of the city during Emperor Theodosius' time in 393. Called the Forum of Theodosius in Byzantine times, the square got severely damaged during Latin occupation like the rest of the city, turning into a wreck.
On the north side of the square stood the Old Palace, the first Ottoman palace built by Fatih Sultan Mehmed, which does not exist today. In the 16th century, (Ottoman Sultan) Bayezid II had a külliye (building complex) consisting of a mosque, madrasa, sıbyan mektebi (Ottoman primary school), imaret (Ottoman soup-kitchen), fountain, and a hamam built in the square. The square in front of the complex then began to be called Beyazıt Square.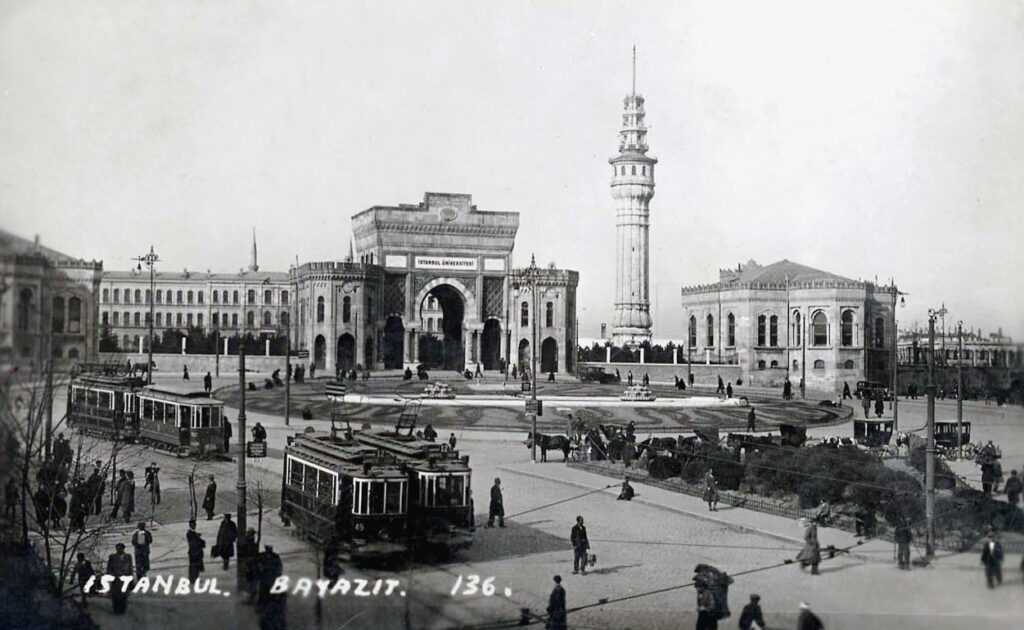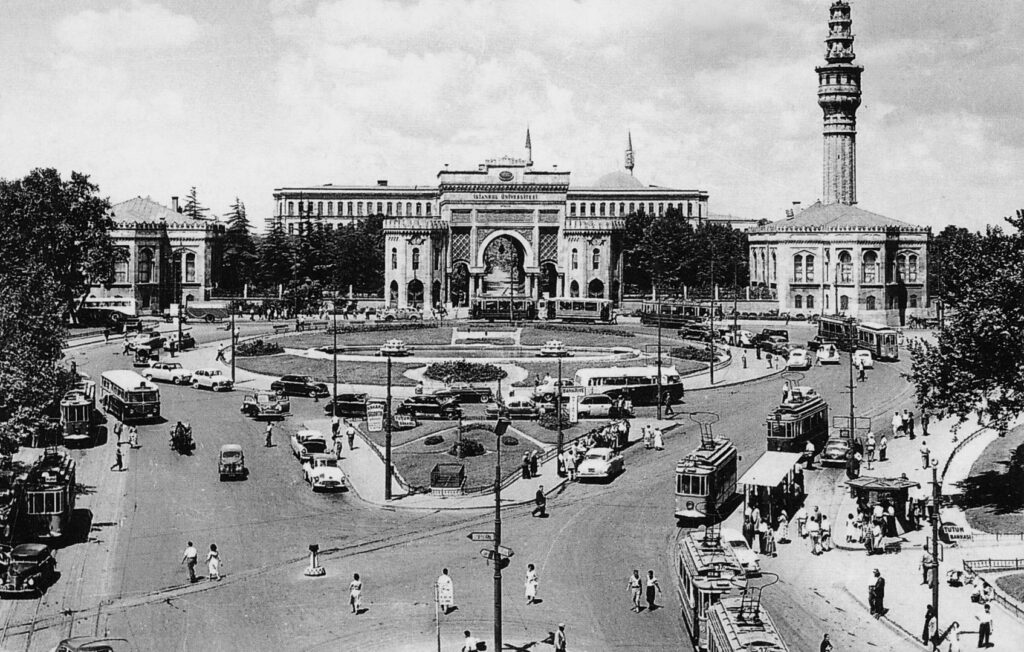 As one of the city's biggest squares during the Ottoman and the Republic times, Beyazıt Square had been home to numerous events. During World War I, British aircraft bombings caused craters across the square where state ceremonies and public executions took place. In 1924, an elliptical pond with a fountain was built on the spots where craters occurred. In 1957 the pond was removed as part of the urban planning activities of (the incumbent prime minister) Adnan Menderes.
The square was the site of demonstrations before the 1960 Coup d'État and it was later named "Hürriyet (Liberty) Square" after student Turan Emeksiz was killed there (Turan Emeksiz, following his death, was declared as "Liberty Martyr"). Following the 1980 Coup, the name of the square was changed back to Beyazıt Square upon Kenan Evren's statement: "There is no need to rename the square only because someone was shot, killed there".
Having held countless public meetings and demonstrations in the 1960s, the square became carved in the urban memory as the place for revolutionary student meetings, demonstrations, and funeral ceremonies after 1974. Following the Coup, the square had a relatively quiet period which could only last until anti-YÖK protests started in the 1990s.