The famous square of the district situated at the tip of Istanbul's Historic Peninsula and taking its name from the "Sultanahmet Mosque," was called the "Hippodrome" during the Byzantium era, "Horse Square" during the Ottoman period, and "Sultanahmet Square" during the Republican Era. The square is almost an open museum with its monuments dating back to Byzantium and surrounding Ottoman structures.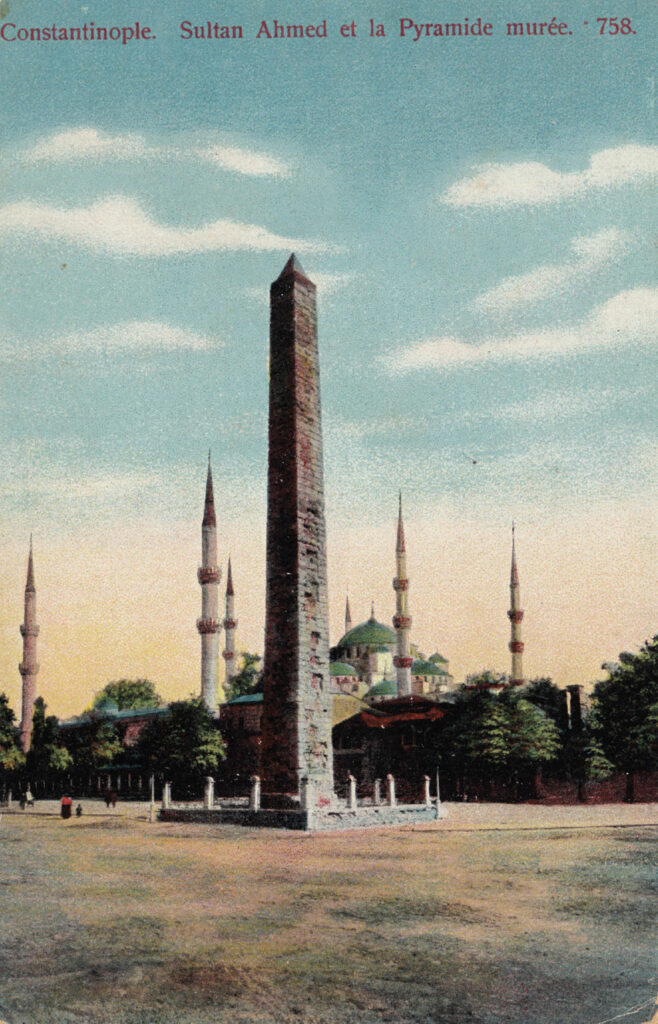 At this square stands the German Fountain (The Kaiser Wilhelm Fountain) unveiled in 1901, the Obelisk brought from the Temple of Karnak in Egypt in 390, the Serpent Column moved from the Temple of Apollo in Delphi in 324 and the Walled Obelisk built by Constantine VII in the 900s.
Sultanahmet Square was the scene of several incidents and protests, beginning from the Nika Riots of 532. It is remembered as the place where rallies against the occupation of Istanbul took place and where revolutionary students' protests, and marches began or ended between 1968 and 1980.