One of the most magnificent buildings in Beyoğlu is the "Serkldoryan" building which was built by the architect Alexandre Vallaury on Abraham Pasha's order. In this large, five-story building with an interesting façade, the "Serkldoryan Club" (Cercle d'Orient) was founded, which later became the name of the building itself. Serkldoryan also housed an arcade and a number of adjacent stores in addition to the Inci Bakery and Rüya Movie Theater on the Istiklal Avenue.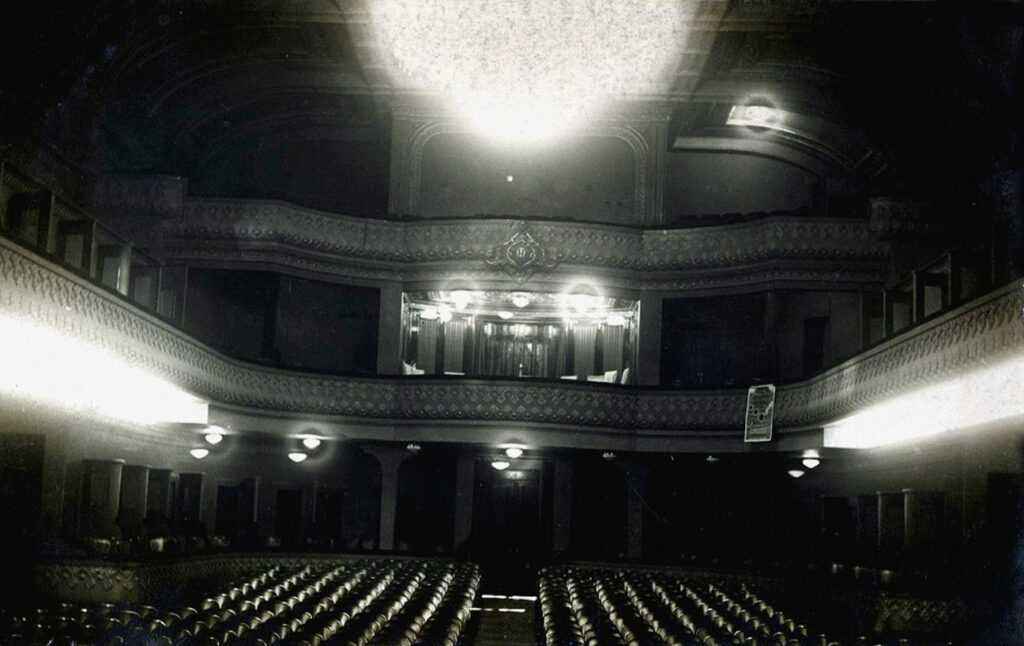 On the site of the Emek Movie Theater, which could be reached from Yeşilçam Street, a skating rink called "Skating Palas" was opened in 1909. In 1924 the Melek Movie Theater was opened which was named after the two Art Nouveau angel paintings on both sides of the stage. The Melek, Ipek and Sümer Movie Theaters were housed in this building in the 1930s. The Serkldoryan building became a property of the Istanbul Municipality during The Wealth Tax times, and a property of Pension Fund in 1957.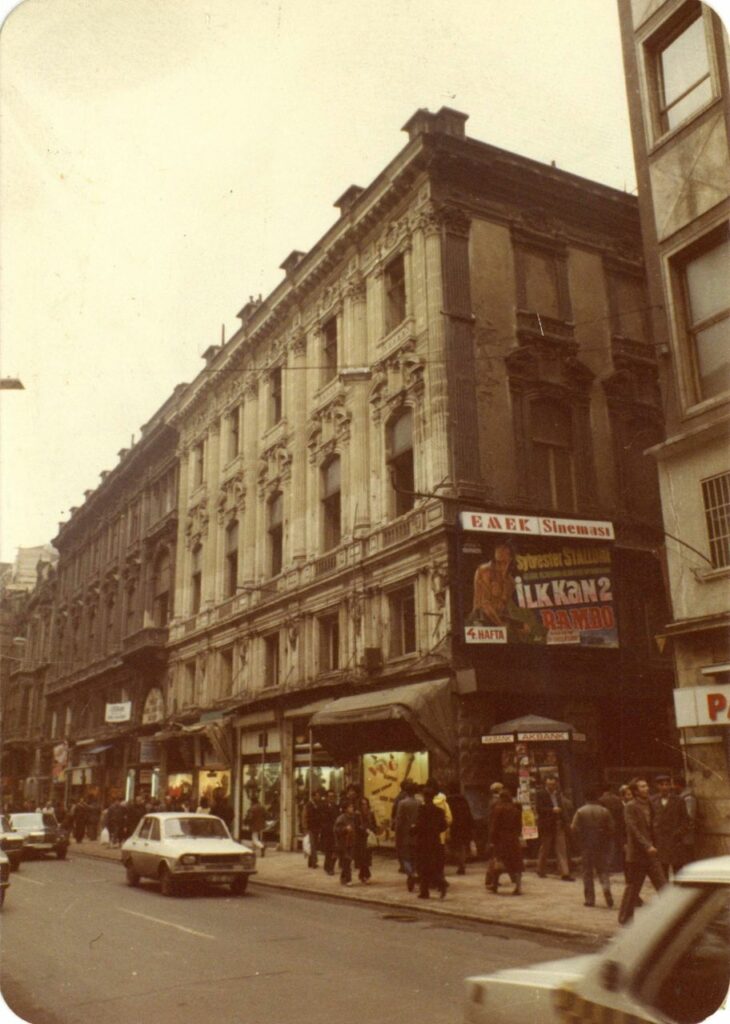 Renamed as Emek Movie Theater in 1958, the movie theater with its 875 seats, balcony and large foyer became one of the most important theaters in Beyoğlu. It became one of the most distinguished theaters, showing the best films of the season for many years, as well as the screenings of the Istanbul Film Festival which began in 1982.

Until the 1980 Coup d'état, the Emek Movie Theater was a place that the revolutionary students often visited for a good movie experience in a beautiful theatre, and then as a venue for the Istanbul Film Festival.
In 2009, Emek closed its curtains, never to be opened again. Despite the efforts of the "Emek Is Ours" initiative established by the cinephiles and mass organizations to save the movie theater, the Serkldoryan building was demolished due to a "renewal" decision and a shopping mall was built in its place in 2016.