One of Istanbul's historic commercial buildings in Bahçekapı neighborhood of Sirkeci, Sanasaryan Han was constructed by Architect Hovsep Aznavur in 1895 for merchant Mıgırdiç Ağa Sanasaryan. The building was known as "Sanasaryan Han" when it was built and its revenues were donated to The Armenian Patriarchate of Constantinople to be used for the education of Armenian children.
The neo-classic style masonry building has six floors, including a basement and a stone clad central courtyard. Sanasaryan Han was used as headquarters of the British Occupation Forces during the armistice period and as Istanbul Police Headquarters for a long time after 1937. It was confiscated by the Ottoman State in 1915 and was mentioned in court cases opened after 1928 between the Armenian Patriarchate and government institutions.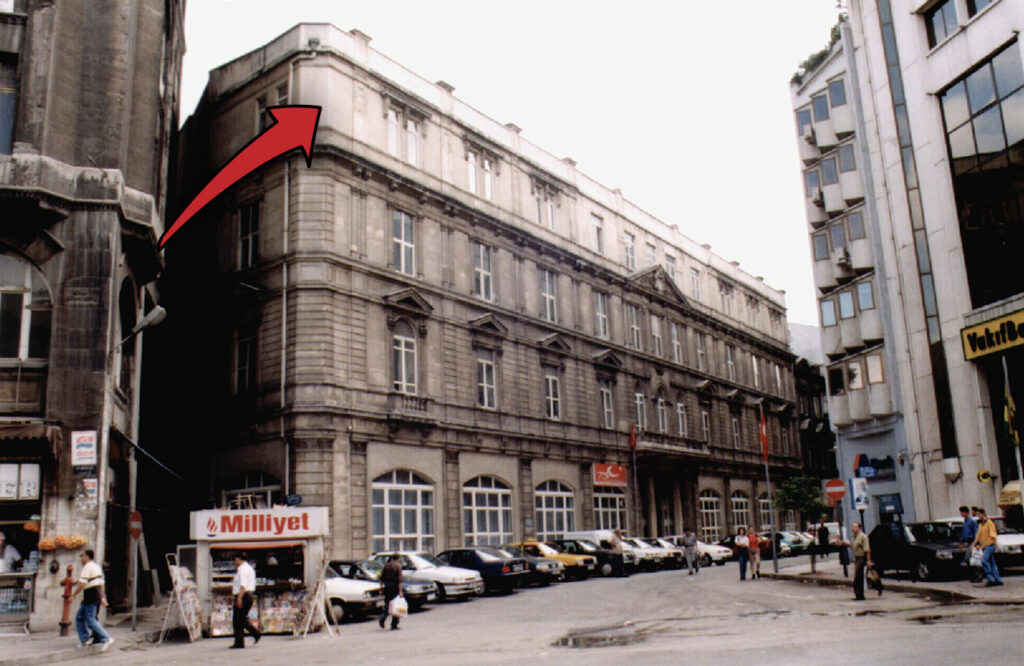 During the time it was used as Police Headquarters, Sanasaryan Han's name frequently came up with cells that were referred to as "torture" and "coffin" cells. Defendants of the "1944 Turkism and Pan-Turanism Case," including names like Alpaslan Türkeş, Zeki Velidi Togan, Reha Oğuz Türkkan, and Nihal Atsız, were tortured in basement cells which were called "coffin cells" because they looked like upright coffins due to their dimensions – 60 cm width, 1.8 m height and 40 cm depth.
During the 1951 Arrest and Detention of the Communists which targeted the Turkish Communist Party (TKP), more than 100 people, including Enver Gökçe, Mübeccel Kıray, Arif Damar, Ruhi Su, Sıdıka Umut (Su), Behice Boran, Şükran Kurdakul, Vedat Türkali, Ahmet Arif and Sadun Aren were subjected to interrogations under torture for months, even years by the branch of police called "Political Department" or "Communist Desk."
Nazım Hikmet, Sabahattin Ali, Aziz Nesin, Hasan İzzettin Dinamo, Ece Ayhan, Nuri İyem, İlhan Selçuk were also added to the list of those "interrogated" in Sanasaryan Han as well as names including Deniz Gezmiş and Cihan Alptekin from the Generation '68. Just as several revolutionaries suffered tortures during the March 12, 1971 Military Memorandum, Generation '78 were among those who were forced to make frequent trips to the building before and after the September 12, 1980 Coup. Sanasaryan Han was also recorded as the center of "operations" conducted against homosexuals, transvestites, and transsexuals just after the Coup.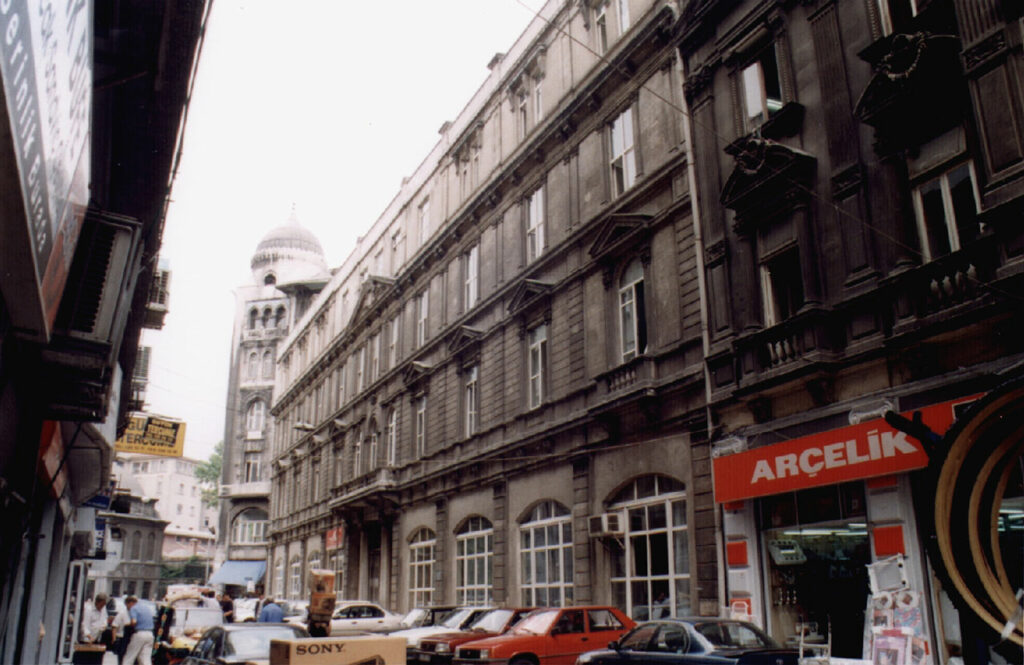 Sanasaryan Han, which also housed the notorious "2nd Branch", was briefly used as Sirkeci Courthouse after the Istanbul Provincial Police Department was moved to another location. Once again and instead of turning it into a museum, the building is currently being renovated to be converted into a hotel just like the Sultanahmet Prison.