Sultanahmet Prison, located next to Topkapı Palace in Sultanahmet, has been serving as the Four Seasons Hotel since 1996. Sultanahmet Prison was constructed in 1918 and 1919 between the streets of Tevkifhane and Kutlugün, whose names were derived from the prison itself. The architect of the building, which was opened with the name "Dersaadet Homicide Detention House", is believed to be Vedat Tek. Two-floor buildings with high ceilings on both sides of the entrance to the prison open to inner yards. The buildings with prison wards meanwhile have three floors. Over a period of time, auxiliary buildings were added to enlarge the prison which had a capacity of 1,000 prisoners.
"Dersaadet Homicide Detention House" is known as a prison where thousands of convicts served their time from the day it opened to 1969. A big majority of resistance movement members who opposed the occupation of Istanbul, the defendants in the Navy Case of 1938 and 1951 Arrest and Detention of the Communists were jailed in this prison which remained vacant for a long time after Bayrampaşa Prison was opened in 1969. It was reopened in 1980 to incarcerate political prisoners and was used until 1986 as a military prison where large numbers of political detainees were kept in the aftermath of the September 12, 1980 coup.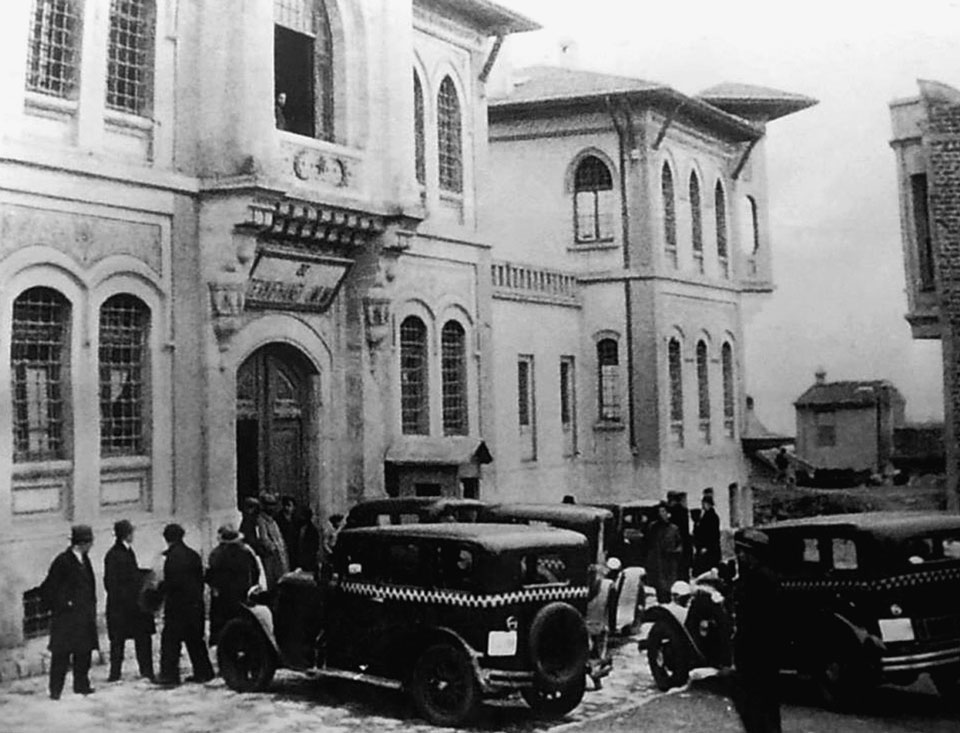 Among those who were confined at the Sultanahmet Prison that was the subject of several novels, memoirs and poems are the names such as Nazım Hikmet, Aziz Nesin, Rıfat Ilgaz, Şefik Hüsnü, Kemal Tahir, Çetin Altan, Orhan Kemal, Mehmet Ali Aybar, Mihri Belli, Necip Fazıl Kısakürek, Nail Çakırhan, Vedat Türkali, Zekeriya Sertel, Fethi Naci, Ruhi Su, Sıdıka Umut (Su), Can Yücel, Deniz Gezmiş and Yılmaz Güney.
Following the September 12, 1980 Coup, the "Uniform Dress Code" rule was first imposed at the Sultanahmet Prison. Convicts were forcefully undressed and made to wear a single type of uniform under beatings and torture. This requirement was enforced for one year after which it was revoked by the prison administration as a result of prisoners tearing up the uniforms. Waiting all day in the coffeehouses across the prison for news about their children and other protesting prisoners, families of the prisoners appeared in the newspaper headlines from time to time.
The prison was closed in 1986 and taken over by the Ministry of Culture in 1990. Efforts to turn this historic building into a museum or cultural center produced no results in 1992. Sultanahmet Prison was renovated and transformed into a 65-room luxury hotel by the Four Seasons Hotel chain in 1996.